By saitok on Oct 14, 2011 in Japan
Everyone likes to laugh. And laughter has the power to makes others happy!  But humor has different inclinations depending on the country or even the person.  This time, I chose to write about Japanese comedians as our national icons, because a country's comedy or sense of humor is usually not well known outside of the country itself.  Regardless of country, all comedians make us happy and refreshed through laughter. And I think that is a great ability.
*Comedy style
I will talk about two types of comedy style this time.
Manzai is a comic dialogue by two comedians.  There isn't a comedy pattern like Boke and Tsukkomi in English.  Boke means stooge person.  Tsukkomi is the person who feeds the Boke.  And conversation tempo is very important.
http://www.youtube.com/watch?v=XEx-_ifMoxQ
And Conto is a comic skit.
http://www.youtube.com/watch?v=rVmf1MrTUjM
Nowadays, comedians are beginning to also work as film directors, actors or actresses, even fortunetellers and so on…
Famous Japanese Comedians
There are many comedians in Japan just as your country.  Here are some of the most well-known comedians in Japan right now.
Recently, he is a television MC mainly and sometimes acts in dramas.  He is a great conversationalist and he always make me laugh.  If you watch Japanese TV, you will likely see him every day.  He is a comedian who is in high demand to appear on TV.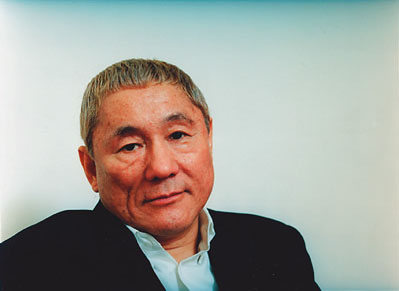 He is also famous worldwide as a film director.
His films are HANA-BI, ZATOICHI, BROTHER and so on…
He is always wearing sunglasses.  It's his trademark.  He is the main MC of 「笑っていいとも」 (Waratte iitomo) which is long running TV show since Oct 4th, 1982.  The TV show airs from 12pm to 1pm every weekday.
ダウンタウン(Downtown) Hitoshi Matsumoto and Masatoshi Hamada
They have been a comedy-duo since 1982.  Many comedians say that they are geniuses.
Before ending, let's check this song by AMEMIYA (a young comedian) which celebrates the 700th episode of Down Town's music TV show [HEY HEY HEY!].  The song describes about Downtown and This TV show.
http://www.youtube.com/watch?v=Wj08gK7IM_k
There more and more comedians becoming famous in Japan.  If you ask your Japanese friends about Japanese comedians, you will hear different comedian names from each person.
Now days, there are many young comedians who long to be superior comedians.  So there are many people just behind these comedians who are doing their best to make people laugh.