¡Hola a todos! ¿Cómo están? Soy Fernanda Oliver vengo de Malargüe, Mendoza, Argentina y este año seré la asistente de Español. Estoy muy felíz de estar en Willamette y de poder ayudarlos a mejorar el aprendizaje del Español como lengua extranjera.
Hi everyone! How are you? I'm Fernanda Oliver and I come from a little town called Malargüe in the province of Mendoza in the beautiful country of Argentina. This year I will be one of the Spanish Language Assistant!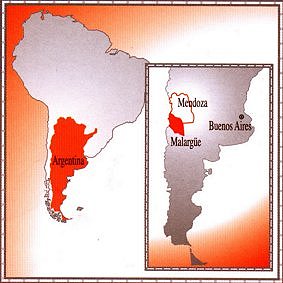 Here are some pictures of the place where I live. I hope you enjoy nature because that's what Malargüe is about!
However, it is not always snowy and cold. This time of the year the environment gets warmer, flowers star to blossom, love is in the air and you realize that Spring is coming!
Along with spring, we get to celebrate STUDENTS' day September 21st!  On this day, Argentinan students don't attend classes and they spend the day on a picnic or camping with friends! Here are some pictures as well:
They get together and play the guitar, play games like "metegol" or just share a mate with friends.
They even have their own song "El Estudiante" by the '80 rock band Los Twist:
In that spirit, happy day Willamette Community!
Fernanda