By vangelel on Nov 12, 2014 in France

My last article on French society made it clear that strikes are a part of our everyday life. So, in France, whenever public transportation isn't working, and you are surely going to be late to an important appointment, a touch of hope almost always makes an entrance. It lies in this simple question: "Oh wait! Is it a public holiday?" And the answer to this question will determine if there will be no bus due to a strike, or if your bus is just late because of limited service on that day.
As you would probably have guessed, in France, we have a great number of celebrations. Most of them are decreed public holidays and the rest are just in the middle of… other holidays, of course. So let me take you to a typical French year: a year full of national celebrations!
I've noticed that the French have some events quite similar to those in the United States, like the way they celebrate the New Year's Eve, Labor Day, Christmas, Valentine's Day (my day!), etc. But some others are quite interesting and really "made in France." Here are few of them:
National Celebrations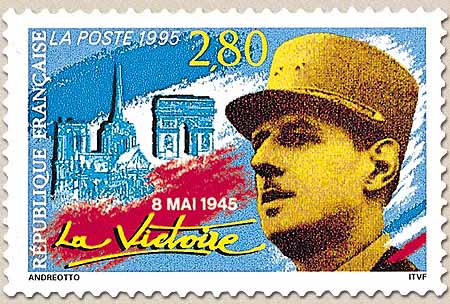 May 8th: It's the commemoration of the end of World War II and nobody works on that day. In general, there are military parades all around the country to pay tribute to soldiers who died defending their homeland.
July 14th: Also called "La Prise de la Bastille," this is the French National Day. It represents the climax of the French Revolution. It's a really strong symbol, since, back in 1789, the French people rebelled against their own king. This resulted in the proclamation of The Universal Declaration of Human Rights which makes French proud. On this occasion, we participate in military parades and fireworks.
November 11th: This the celebration of the Armistice of 1918 and you will witness much the same types of events as on May 8th.
Religious Celebrations
France is mainly a Catholic country and throughout the years, religious celebrations have broken gently into everyday life. So it is not surprising that a few of them are so important that they became public holidays.
Easter: During the holiday of Easter, at the end of April, children receive the mission to find chocolate eggs, rabbits, fish, or hens in the garden or in the apartment, that the "Bells from Roma" are supposed to have spread everywhere on that date.
Feast of the Ascension: This is a public holiday that happens every year on a Thursday, about forty days after Easter Sunday. It celebrates the elevation of Jesus Christ to the Heavens, after his resurrection.
August 15th: French celebrate the Assumption, the journey of the Virgin Mary into Heaven by miraculous, VIP transportation: the angels. On this day, families usually gather since it is situated right during Summer Break when there is no class.
November 1st: Lost in the middle of school holidays, on All Saints Day nobody works. We do not really celebrate Halloween (no massive trick or treating), however, on the following day, we go to graveyards to put flowers on tombs and remember those who have left.
December 25th: No surprise here, this is Christmas Day. The interesting feature could be what we eat on that day, and more precisely the dessert. The most common tradition is to have a slice of the delicious and famous Bûche de Noël (or if you prefer, the Yule Log), but some francophone regions have their traditions concerning the Christmas meal. For example, in Provence the tradition is to have twelve different desserts on the table. If you succeed in eating all twelve (not entirely, of course, we are not that crazy!…) that will bring you luck for the year to come!
Celebrations where people still have to work (they do exist, yes)
The Epiphany: This takes place on the first Sunday after the New Year celebration and it pays tribute to the Three Wise Men. On that day, we eat la Galette des Rois(the Epiphany Cake), which is made with frangipane (almond paste). What is fun about this tradition is that each year, someone will find a charm hidden in that dessert and whoever has it is declared King for the day!
Candlemas: In the beginning of February, we make crêpes with a frying pan. And if you want luck and prosperity for the year to come, you have to flip one crêpe while having a coin in your other hand.
April Fools' Day: Be careful on April 1st! Kids here have this strange habit of trying to stick a paper fish on your back!
World Music Day: What a happy tradition to welcome the summer! On June 21st, the streets of almost all cities in France are invaded by musicians, dancers, DJs and singers. Wandering by night in France seems even more attractive on this day.
Mothers' Day: In 1806, Napoléon made this an important day in France, but it wasn't until 1929 that it became an official celebration. If you're careful enough, you will also hear about Fathers' Day and even Grandmothers' Day!
The list of what French people celebrate is endless and going through all the events would be tiresome so why not live them instead? In France, we like to have an occasion to gather and commemorate; I believe it gives a certain structure to our year. When one celebration is over, we know that there is another one waiting for us. So when a foreigner arrives, there's a great chance that he will be surprised by the celebration of the day. "My Maman always said life was like a box of chocolates French calendar. You never know what you're gonna get!"